Meet your 2019 USRA Modified Champion Matt Newkirk
January 20, 2020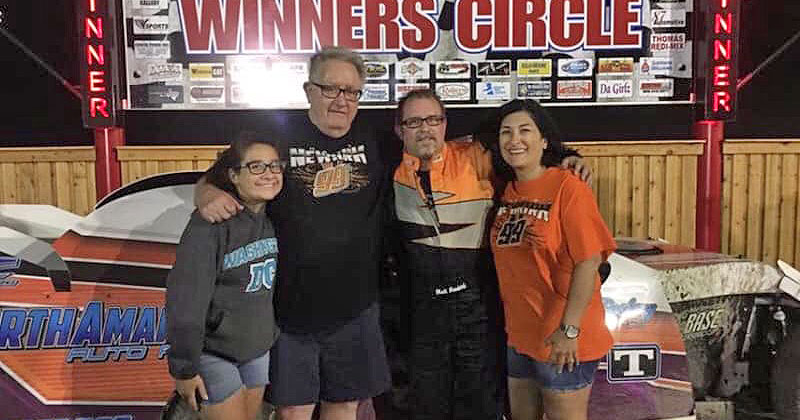 How did you get involved in racing?
My dad was a huge influence in getting me involved in racing. He was always helping someone be better on the track than they were. Fortunately, I was able to tag along and learn a few things.
What is your most memorable moment in racing?
In 1995, I decided I wanted to race street stock. Doug Gillespie, Squirrel, my dad and several others bent the roll cage and welded it up on New Years Eve. I had no clue what they were doing; my only job that night was to be the bar tender and I wasn't very good at that. A few months later, we had a race car and actually won a main event that year.
What all is required to race each and every week?
Washing the car, basic maintenance, tire preparation, scaling the car and checking the front is done every week.
Who is your idol in racing?
I have always tried to respect everyone and learn from the best. Championship racers like Scott Brown, Dee Gossett, and Kelly Cross have been a great influence on me.
What are you future plans in racing?
Currently I have amazing support from my wife and daughter; I also have great men around me that work countless hours to provide an incredible race car every week. I have no plans of quitting any time soon.
Who would you like to thank?
We were fortunate enough to win the 2019 Championship at Route 66. My dad, Bob, Slade, Randy, and Brad all made it possible.
We can't thank Matt, his family and entire team for their support every week. They are truly a class act. Best of luck in 2020.