Meet your 2019 USRA Limited Mod Champion Kalvin King
January 30, 2020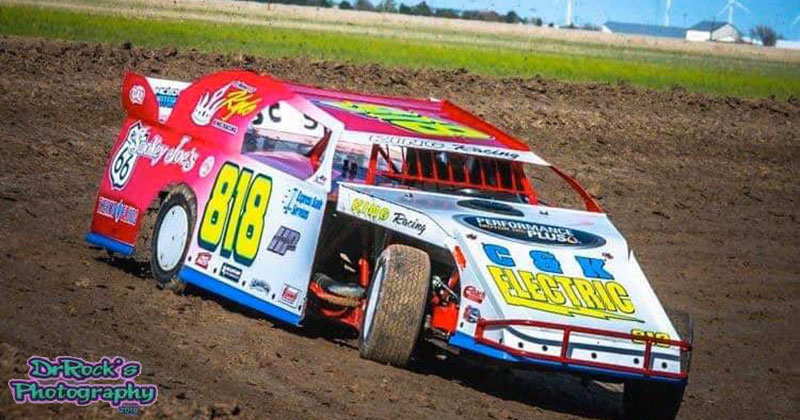 How did you get involved in racing?
I always went to the track with my pops as a kid. Every weekend. One year I was helping out my pal Zach Gossett in the pits. Me and my pops was at the races and we saw for sale on Zach's car. So we decide to hot lap and the rest is history.
What is your most memorable moment in racing?
My most memorable moment in racing was problem the night I got my first win here at Route 66.
How can we grow the sport?
As long as it's fun for everyone the sport will continue to grow.
What all is required to race each and every week?
To race each and every weekend takes a lot of dedication and determination. You will never win a race because what you did on Saturday. But you will because what you did all week to be ready to race.
Who is your idol in racing?
My idol would have to go with Kyle Larson or Christopher Bell.
What are you future plans in racing?
I'm not real sure on future plans. I'm very competitive and I have always raced or competed my entire life. My five-year-old son has taken after me in that department and soon I'm going to ease up on me and give my son the opportunity to compete and be the best at what he enjoys.
Who would you like to thank?
I would like to thank my dad the most. Man, he has given me any opportunity to try and be the best at anything and has been my biggest fan in doing so. My brothers have always stood by me and helped me in many ways. My mom. My son Kutter motivates me everyday. My friends Austin Brady and Brandon that will do anything to help me. We have had some great sponsors through our racing career: C & K Electric, Thermo Fluids, Performance Plus Motor Oils, Express Scale Services, King Racing, Hydraulic Plus, Smokey Joe's, ABC Signs. I want to thank Route 66 and everyone involved there that gives us a great place to spend on Saturday nights--not just the racers but family and friends. To everyone that has given me advice and to all the new friends I have gotten to meet because of racing, thank you.
We can't thank Kalvin and his team enough for their constant support of the track. This was only Kalvin's third season. It's been awesome to watch him get better and better every year. Good luck this season.