Route 66 Motor Speedway ready to rock 2021
January 12, 2021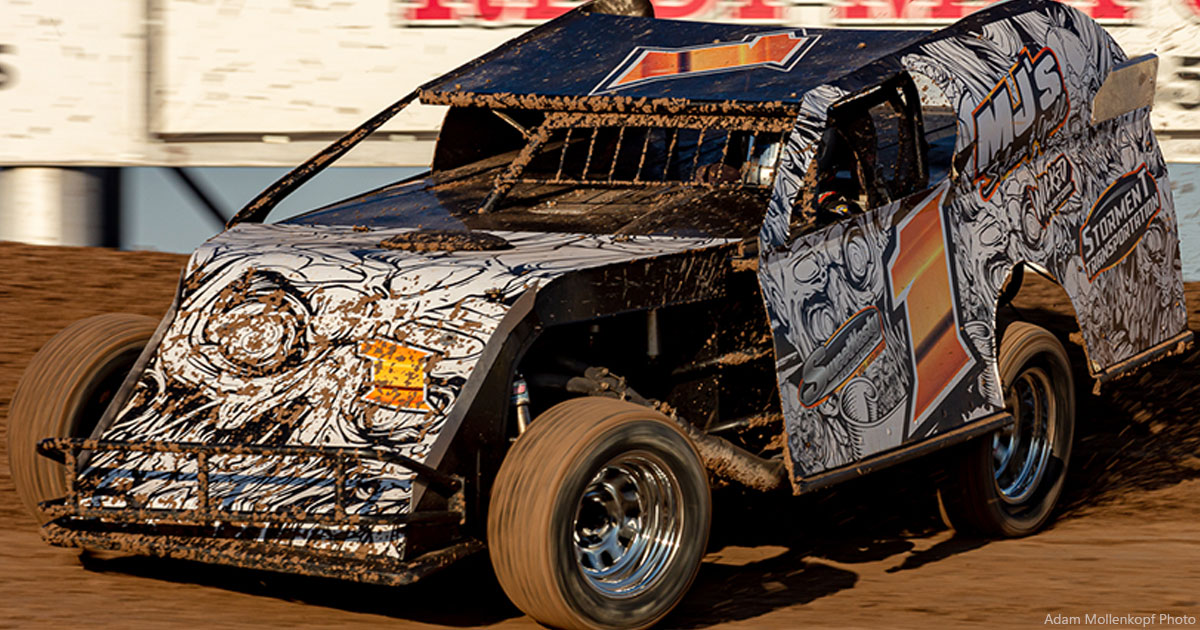 Officials from the Route 66 Motor Speedway have announced their 2021 schedule of events which includes USRA Modifieds and USRA Limited Mods plus the addition of USRA Tuners to the Summit USRA Weekly Racing Series lineup on Saturday nights.
"With all the challenges, we can't thank everyone enough that made the 2020 season what it was," said co-promoters Zach and Jeremy Gossett. "We are so excited to build off the momentum, and make 2021 even better. With that being said, 2 Brothers Promotions has secured the track lease for the next two years. Again, thank you to all the great sponsors, drivers, crews, and fans that support dirt track racing in Amarillo."
A pair of open practices April 10 and April 17 will get racers ready for the kickoff to the season on Saturday, April 24, with the first points race plus a car show at the track from 1-4 p.m.
Championship Night takes place August 28 and the season wraps up with the Mark Rogers Memorial, Sept. 17-18.
Route 66 Motor Speedway 2021 schedule:
April 10 – Open Practice 12–4 p.m.
April 17 – Open Practice 5–9 p.m.
April 24 – Opening Night (Car Show at the track 1–4 p.m.)
May 1 – Medical Profession Night
May 8 – Weekly Racing
May 15 – STLMS Late Models
May 22 – Teacher Appreciation Night
May 29 – Memorial Weekend No Racing
June 5 – Fan Appreciation Night
June 12 – USRA Modified Special
June 19 – Weekly Racing
June 26 – Police, Fire & First Responder Night
July 3 – Monster Trucks and Fireworks Show (no racing)
July 10 – Weekly Racing
July 17 – Weekly Racing
July 24 – Elite Non Wing Sprint Cars
July 31 – Trucker Appreciation Night
Aug. 7 – College Student Night
Aug. 14 – Lyndon Moss Memorial Sprint Car Show
Aug. 21 – Kids Night
Aug. 28 – Championship Night
Sept. 17-18 – Mark Rogers Memorial Sport Mod Show
Schedule is tentative and subject to change without notice. Click here for the complete 2021 schedule from the Route 66 Motor Speedway.
Located in the Texas panhandle in Amarillo, the Route 66 Motor Speedway is a popular racing destination for drivers and fans with seating for more than 4,000 race fans plus handicapped parking, stadium lighting, full concessions and several luxurious V.I.P. booths.
For race teams, the racing surface of the 3/8-mile high-banked clay oval is a generous 75 feet wide in the turns with 20 degrees of banking, and 65 feet wide down the straight-aways with five degrees of banking. The pits have concrete pads available with lighting and water.
The Route 66 Motor Speedway is a located 1.5 miles south of I-40 at exit 75 on Lakeside Dr. in Amarillo. For more information, check out route66motorspeedway.net.
Visit usraracing.com for schedules, points, photos, souvenirs, videos and more. Follow our social media channels on Facebook, Instagram, Twitter and YouTube. Click here to get USRA news delivered to your inbox.