Congratulations Contest Winners!
April 21, 2021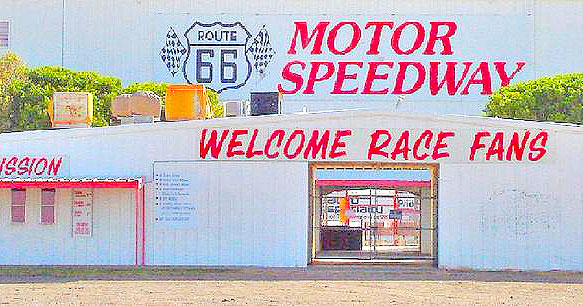 We want to congratulate the contest winners for all the sponsor showcases!! Your tickets will be available at the front window at any race. Just show them your ID 🙂 Make sure and thank all these sponsors for all they do!
Reminder the car show is this Saturday, April 24th from 1pm-4pm!! It will be in the parking lot at the race track. Come see all the cars and meet the drivers! Each person will get 1 vote per class. Also make sure to get signed up to win 4 free tickets.
Then it's time for Accent Auto Body Opening Night. The grandstands will open at 5:30 p.m. and racing will start at 7. We have full concessions, snacks, candy, sodas, cotton candy, and the Ice Hole stocked with all your favorite adult beverages, and a souvenir shop.
Ticket Prices:
Adults - $12
Seniors and Military - $10
Kids 5-11 - $5
Kids 4 and under - FREE
Tickets are available during business hours at Gossett Garage 3937 Canyon Dr. or at the track on race day.
Contest Winners!
Gossett Garage - Winner Mariah Escoto
Duncan Chevrolet/Bulldog Motor Co. - Winner Rachel Harris
Rocking T Trucking Inc. - Winner Billy Bowen
Don Evans Trailer Sales & Window Tint - Winner Jimmy Matthews
Juniper Hill Ranch Barndominiums - Winner Dena Breece
Accent Auto Body - Winner Edward Lumpkins
Broken Spoke Insurance Agency - Winner Kara Ferril
K-3 Towing - Winner Randy Smith
Street Volkswagen - Winner Kirk Baughman
King Country Trailer Sales - Winner Delisa Wilson Cox
Taste of Thai/Thai Thai Restaurants - Winner Rachel Stovall
Howell Sand - Winner Joe Underwood
Cierra Towing - Winner Tony Thompson
Bang Bang Vape Shop - Winner Chandra Newsom
Vibra Whirl Sports- Winner Tiffany Tuff Barnes
Retribution Arms - Winner Kirk Porter
Rabern Rentals - Winner Kim Nixon Heiskell
Southwest Body Shop - Winner Steve Cynamon Mackowiak
Bobby Duby Motors - Winner Lowell Lincycomb
Fluid Line Components - Winner Chandra Feese
Children's Healthcare Associates - Winner Natalie Nichole Larson
Budweiser of Amarillo - Winner Brent Leard