Champions crowned at Route 66 Motor Speedway
September 10, 2022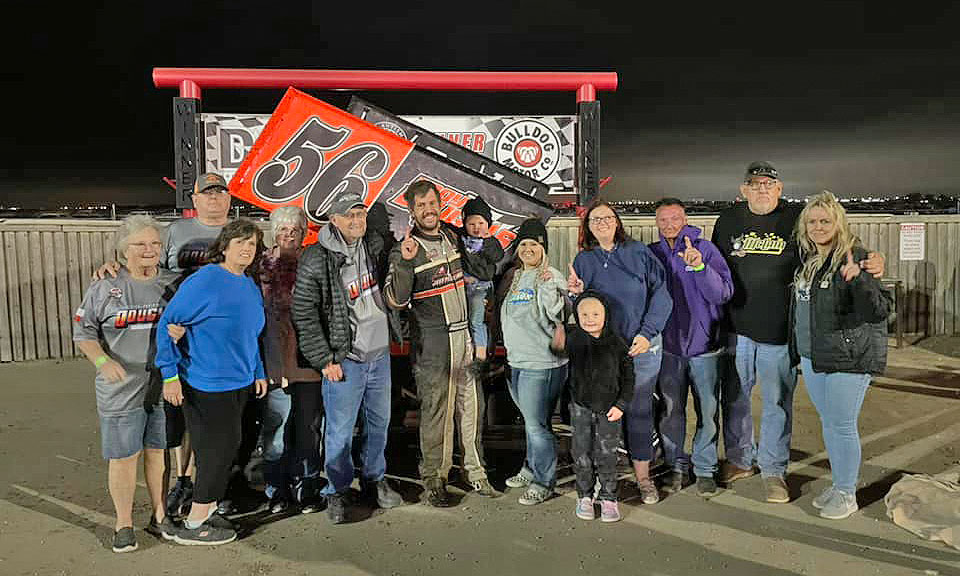 What an amazing (and cold) Championship Night with 108 cars in the pits and grandstands full of the best fans in the world.
Thank you all so much for an incredible 2022 season and for the last three years that we have been blessed with running the track.
We still have one last event, Sept 30.-Oct. 1, for the 3rd Annual Lyndon Moss Memorial.
We would like to congratulate our feature winners as well as our top three and rookies in season points.
J&T Ditching Sprint Cars
1. Braxston Wilson (Rookie of the Year)
2. Chris Douglas (Champion)
3. Bryson Oeschger
TKO Gas IMCA Modifieds
1. Alan Sharpensteen
2. Dee Gossett
3. Cameron Thomas (Rookie of the Year)
Champion - A.J. Sharpensteen
Coolhorse Trailer Repair Limited Modifieds
1. Leland Cruz
2. Cameron Gillmore
3. Kalvin King
Champion: Robert Elliott
Rookie of the Year - Garret Ratliff
VP Fuels Limited Late Models
1. Braden Elliott (Champion)
2. Garret Ratliff
3. Chris Elliott
Rookie of the Year - Brandon Watson
Air Compressor Solutions Street Stocks
1. Michael Johnson
2. Jimmy Johnson
3. Daniel Spitler
Champion: Rob Layton
Rookie of the Year - Tucker Wheeler
Tuners
1. Teddy Lindsey
2. Cora Spitler
3. Austin Lindsey (Champion)
Rookie of the Year - Kenzlee Denny
Photos by Jeff Peck